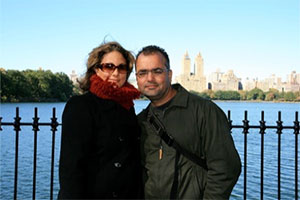 Palma Roja Inc. was created by partners and spouses, Agrónomists Karen D. Cruz Amador and Sigfredo E. Faría Vega in the year 2001. Karen holds a Masters Degree in Horticulture and serves as a consultant to Palma Roja, while works full time as general manager Vivero Los Isleños, the other business of this couple. Sigfredo took care for 10 years of a small landscape design and build firm, which served to pay his Bachelor Degree in Horticulture at the University of Puerto Rico, Mayagüez Campus . In 1996 he joined the International Society of Arboriculture and became a Certified Arborist. For several years he lead educational efforts in the Caribbean to increase the awareness of safe and proper tree care for tree workers and tree owners. Later, he served as General Manager for Margo Landscape & Design. During his time at Margo L & D, he managed different scales of projects, standing out due to its size and complexity, the Sculpture Garden at Puerto Rico Museum of Art. After leaving Margo L&D in 2001, to dedicate time to develop Vivero Los Isleños, he also started Palma Roja Inc. In 2005 Horticulturist Javier H. Gomez joined the firm as Landscape Maintenance Manager. In 2011 Sigfredo obtains a Masters Degree in Landscape Architecture, a new tool to expand the reach and quality of the design services. In 2013 Horticulturist Sheiley M. Roque who also holds a Masters Degree in Landscape Architecture joins the firm, serving as full time designer and estimator. This combined experience of more than 30 years set the foundations of what Palma Roja is, a never ending pursuit of exceeding the customer expectations based on the science and art of Horticulture and Landscape Architecture within a reasonable price structure.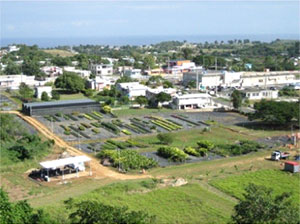 At this time we have a full time crew of experienced personnel dedicated to tree service and landscape installations. Two other crews, under Javier H. Gomez direction, take care of our landscape maintenance accounts. In average, our employees have worked for our company for more than 5 years and they have our strong support and trust as well as from our clients. All of our employees are from the municipalities of Utuado and Quebradillas, strongly dedicated people who leave their houses and family very early in the morning to offer the best of ther effort, day after day.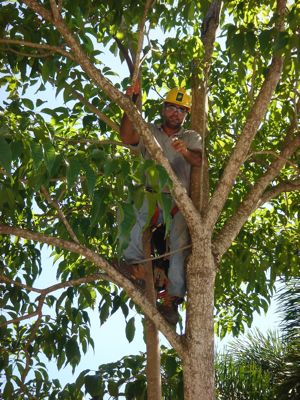 Apart from our team, we have a full and modern fleet of vehicles and construction equipment that help us to serve in any location of the island with agility. We only wait for the opportunity to show what we are capable of doing. That explains why 99% of our customers are referrals.